The
North of 89 Studio Tour
is over for another year and we wish to Thank all that came out to support us.
We enjoyed providing you a wide selection of Art and look forward to seeing you again next year!
Below in their respective Studio, you can view an Artist's Page by clicking on their name
North of 89 Studio Tour Map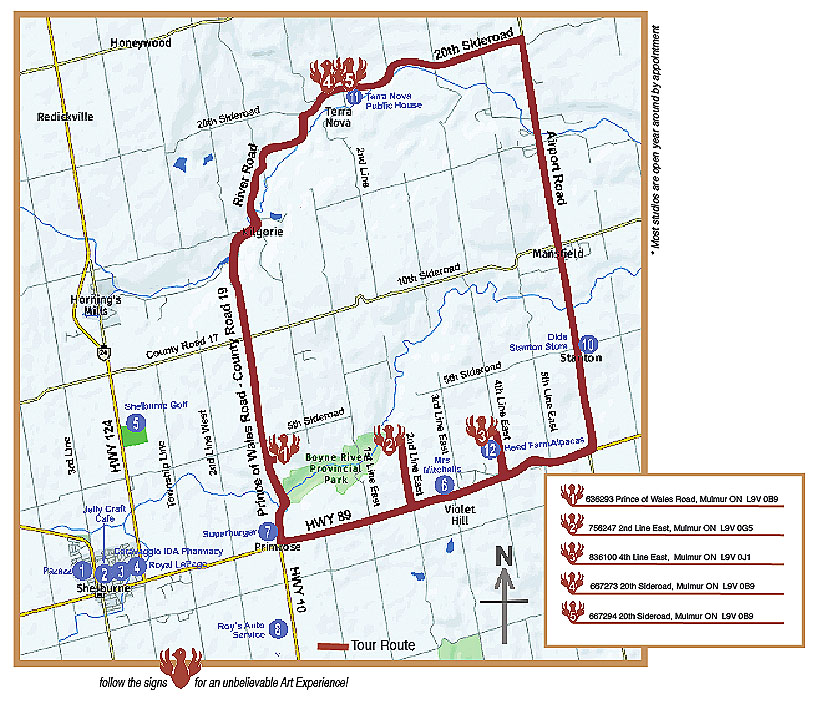 Contact
Please contact Artists individually.
Visit Us
The Tour is over for 2019
Thank You for your support!
We look forward to giving you 
a wonderful 'Art Experience'
in 2020
We would love to hear from you…